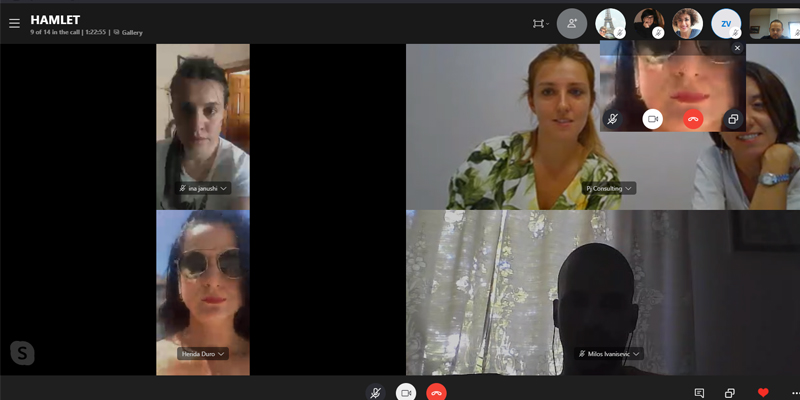 PRESS RELEASE - HAMLET, 5th Steering Committee and project meeting on 21st July via Skype
Overview
In the light of the COVID-19 emergency situation and impossibility to meet in person, the project partners organized the 5th project meeting online in order to update each other on the progress made during the last months and to agree upon the deadlines and alternative solution of the upcoming activities. Further, partners will also discuss about JS communication notice about project process and intermediate report.  
The meeting, leaded Lead Partner, consisted on activity progress and current issues of each Working Package, by detailing each activity and deliverable process.
Analytically, the first part of the meeting included the Management Costs Working Package, in which the partners updated their costs status and put deadlines for the next Project Report and the expenditure goals that have to be achieved.
The meeting continued with the discussion of the Working Packages of Territorial Mapping, Investment and Tourists Sustainable Development and cultural valorisation. In this main part of the meeting, were discussed the concluded and ongoing Territorial Mapping and Tourists Sustainable Development and cultural valorisation activities, and the issues on implementing the some activities of investments, organisation of Thematic Days and Adriatic Festival, considering that the current situation of the pandemic is worsen and the travel restriction are still remaining.
The meeting concluded with the discussion of Communication Working Package, where the partners set some targets on publications and press reviews of the upcoming activities.