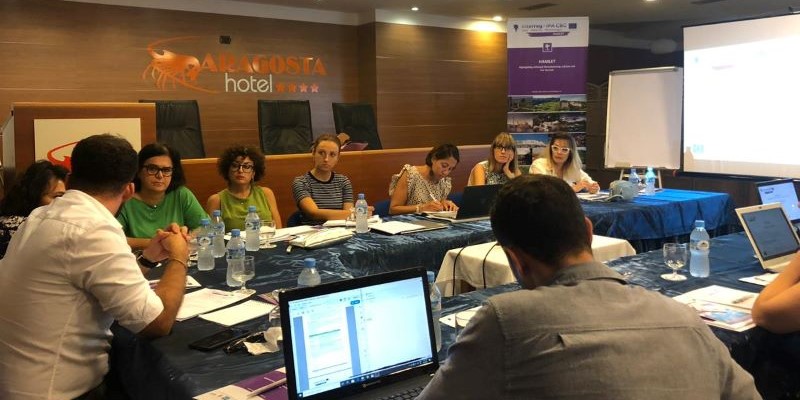 HAMLET, 5th Steering Committee and project meeting on 21st July via Skype
Overview
HAMLET project partners will virtually meet via skype on 21 July, to discuss on project implementation. In particular, every partner will present the situation of ongoing and upcoming activities and deliverables. All the partners will have discussions about the 5th Progress Report and intermediate Report.

HAMLET aims to renew and expand the tourist offer, highlighting new destinations and products, equally promoting inland, rural and coastal area; deepen the natural and cultural heritage, emphasizing the characteristics of authenticity, beauty and uniqueness of the territory; promote sustainable use of the territory with particular attention to the forms of the so-called "accessible tourism", boost local craftwork, with particular emphasis for women entrepreneurship.

HAMLET partnership is composed of: Ministry of Culture of Albania, as Lead Partner (AL), Ministry of Culture of Montenegro (ME), Puglia Promozione Agency (IT), the Urban Research Institute (AL) and the National Confederation of Crafts and Small and Medium sized enterprises, Association of Bari Province (IT).