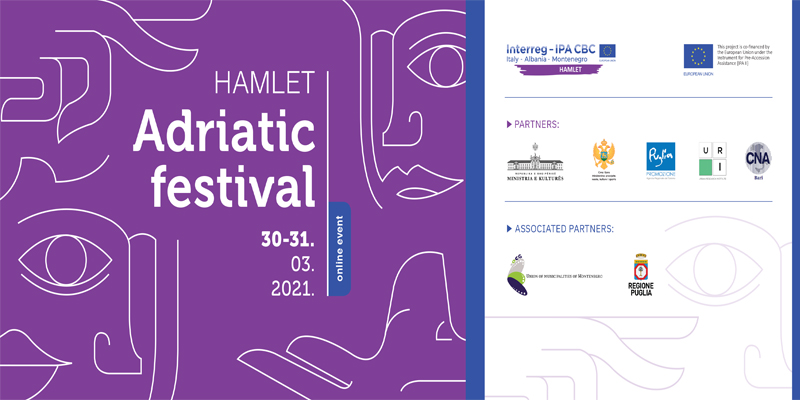 Godinje, Virpazar, Vranjina, Karuč i Petnjica, Montenegro
Adriatic Festival in Montenegro
Overview
Ministry of Education, Science, Culture and Sports of Montenegro, in the framework of HAMLET project, organizes Adriatic Festival that can be followed on 30th and 31st March starting from 20h, via Youtube channel: 
The programme of the Festival refers to the presentation of locations that have been included in the project (Godinje, Virpazar, Vranjina, Karuč i Petnjica), with special emphasis on intangible cultural heritage of the areas.
During the first evening of the Festival, we will organize panel discussion about the relationship between intangible cultural heritage and cultural tourism. The second evening will be marked by the presentation of Short stories book related to Virpazar, Karuč, Godinje, Vranjina and Petnjica" and conversation with three authors. 

"HAMLET- Highlighting Artisanal Manufacturing, cuLture and Eco Tourism" project aims ​to enhance historical centres, villages and small towns, and highlight the environmental and cultural assets of the selected territories.